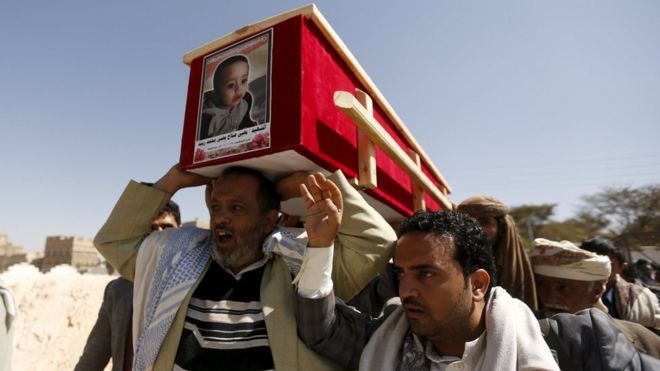 The Saudi-led coalition fighting the Houthi rebel movement in Yemen has targeted civilians with air strikes in a "widespread and systematic" manner, a leaked UN report says.
The UN panel of experts said civilians were also being deliberately starved as a war tactic over the past nine months.
The panel called for an inquiry into human rights abuses.
Source: https://www.bbc.co.uk/news/world-middle-east-35423282